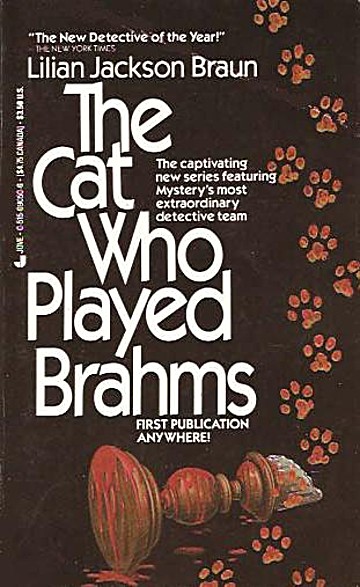 This is the fifth book in The Cat Who… series. In this story, James Qwilleran has to move again, Maus Haus is being sold and the paper may be giving him a new beat.
Jim decides to take a vacation, to go to visit Aunt Fannie, a friend of his mother, in Moose County, ostensibly to work on his book. Being a cityfolk, he's a bit lost in the rustic cabin Fannie is letting him use, there are noises and things go missing.
The people who live in Moose County all have their quirks, but are cordial. His calls to police turn to be animal encounters. Until he goes fishing and catches a body, things start to get interesting.
Koko, Yum Yum and Qwill's mustache take center stage as dead bodies and odd behaviors take center stage. Qwill is out of his depth, but Koko helps make things clear.
This book isn't as good as the previous ones. I felt is was more of an interlude between different story styles or settings – I haven't read beyond this one yet. The story was somewhat interesting, but did pick up at the end.